COVID -19 Update
Due to COVID-19 we've had to make some changes to our regular camp schedule. These changes have been made in efforts to keep our campers safe. We realize that summer camp plays an important role in each camper's life and are making every effort to have camp this summer. Although we can not at this time guarantee that we will have camp this summer, we encourage you to register and we will be posting updates as they are available here at our website. If you have any questions please contact us and we will be glad to answer any you may have. May God bless each you and stay safe.
Pastor Jason Johnson, Camp Director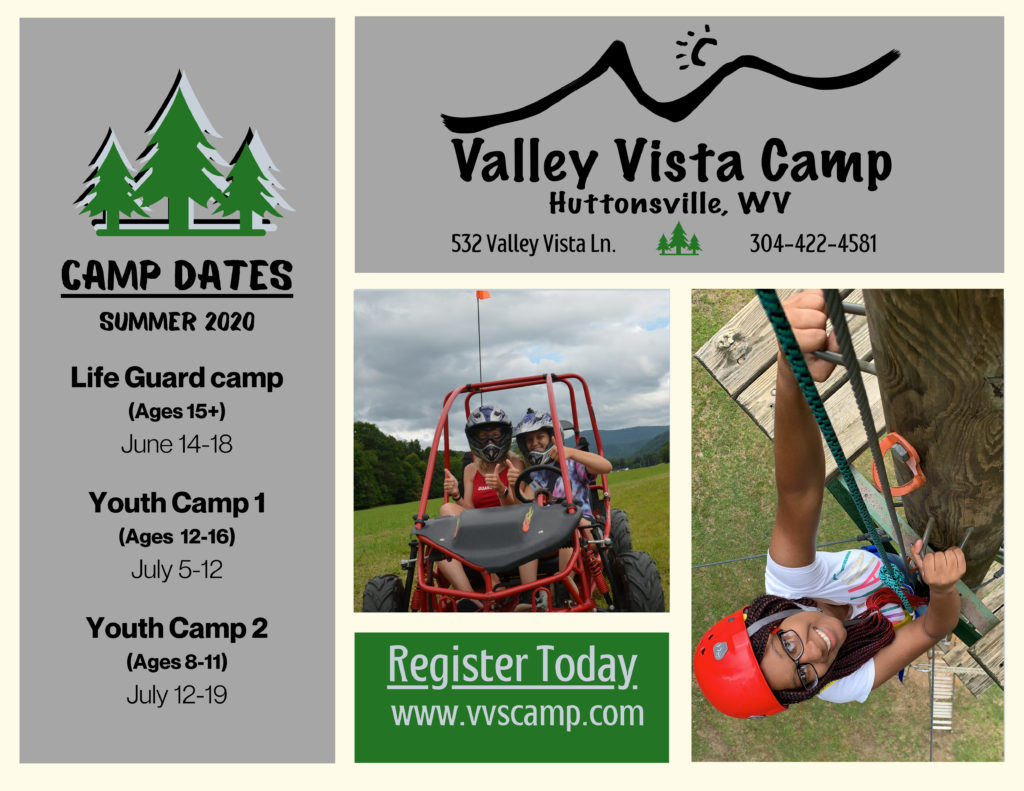 Valley Vista is a Christian Youth Camp owned and operated by the Mountain View Conference of Seventh-day Adventists. Valley Vista Camp is located on 305 acres the in Mountains of West Virginia. We believe our facility offers one of the best Christian summer camp programs in West Virginia, and we are dedicated to making sure each camper has a safe, fun, & unique experience outdoors in nature. We are committed to our mission of creating community, wellness, and spiritual growth in youth and young adults.