Valley Vista is a Christ-centered, family-oriented, activity-oriented, coed, accredited summer camp. At Valley Vista, we strive to develop an independent camper within a community setting. We offer children and teens an ever-evolving collection of specialized activities in the areas of aquatics, athletics, outdoor adventure and the cultural arts.
---
  Dates and Cost
Lifeguard Camp * June 11-15 * $250 + $50 (Materials)
Adventure Camp * July 8-15 * $250
Junior Camp * July 15-22 * $250
Family Camp * July 22-25 * $25 per family member over the age of 5. A maximum fee of $150 per family. This price doesn't include meals.
Blind Camp * July 22-25 * $35 application fee, the rest of the fees will be taken care by Christian Records
---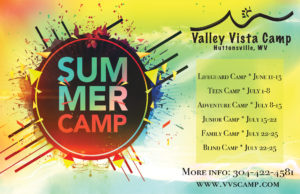 Click Image above to register for Lifeguard Camp and Summer Camp.
---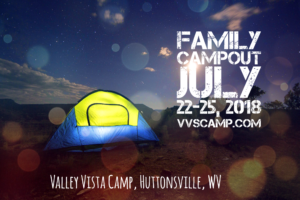 Click Image above to register for Family Campout
---